Get grafting, mango tree fans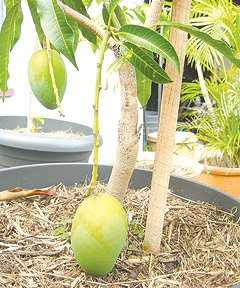 25 January, 2013
As in mango trees, so in life: you won't get anywhere without a bit of graft. – Photo: File
A special mango tree grafting workshop with the Botanic Park's dynamic Mike Ferrero is filling up fast, our mates at the National Trust of the Cayman Islands tell us.
"This workshop was made possible thanks to the kind donation of mango trees by Troy Jacob," explains Basia McGuire.
"Learn how to grow those mango trees you've always wanted and receive your very own grafted tree to take home. Participants must bring a suitable knife – we recommend a Stanley InterLock knife or Mintcraft snap-off blade which are available at most local hardware stores."
The cost is $40 per person, which includes your tree.
The workshop takes place at Botanic Park Nursery on Saturday, 26 January from 9.30am to midday.
Please call 749-1124 or 
e-mail [email protected] to register.