Apart from the largest of individual donors, the Park owes its creation to scores of volunteers from all walks of life who have devoted hundreds of hours to the project for the sheer love of the venture.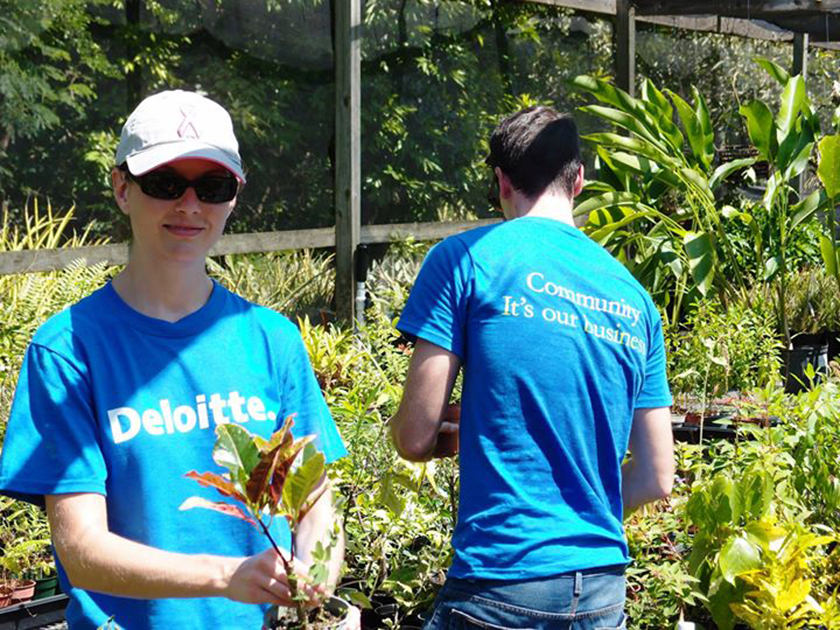 Garden Club of the Grand Cayman and Like them on Facebook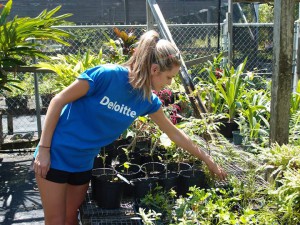 Deloitte Impact Day at the Queen Elizabeth II Botanic Park saw over 10 corporate volunteers from Deloitte help with many of the gardening duties here at the park.
The group were split into groups working in the Nursery and in the Colour garden, while being supervised by Botanic Park staff members.
John Lawrus, General Manager was very happy of all the work that was accomplished by the staff of Deloitte. A great group of supporters and volunteers "Volunteering" at the BotanicPark is a great way to pick up gardening tips, learn about Cayman's natural environment, interact with residents and visitors, and enjoy the BotanicPark's natural setting.Individuals and groups can volunteer in:
The Nursery
The Gardens
The Nature Preserve
Guided Tours to visitors
To volunteer, please contact:
John Lawrus, General Manager: 947-9462
manager@botanic-park.ky